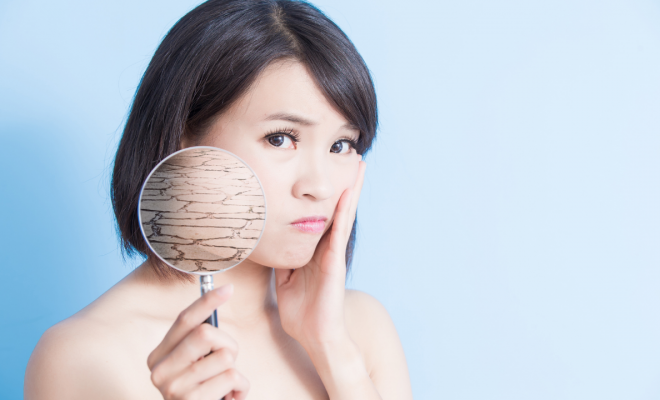 Facial Skin Care
Dry Skin Care: Top 5 Articles and Resources of 2020
By |
Looking for top content and resources on dry facial skin or the skin on the rest of your body and how to care for it, especially during the winter season. Here we list the top five articles or blog posts and resources to help you better understand dry skin.
No matter your age, dry skin can be literally an irritating concern and one that can wreak havoc on your daily life. Here at Your Brand Of Beauty, we've rounded up the top 5 project articles or blog posts and resources for 2020 — although some of the best ones may have been published earlier than 2020. 
Characteristics of dry skin
Dry skin is a problem for millions of people around the world of all ages, and it can be difficult to deal with on any given day. Some of the signs that you may have dry skin include light to heavy scaly skin, deep cracks, rougher than normal or tighter feeling skin, and burning or itching. If your skin is darker, you may notice an ashy appearance, and if lighter, you may notice some slight redness.
How does dry skin impact your life?
Whether you're in your 30's 40's 50's or older, for most people with dry skin, a good moisturizer can alleviate the symptoms, but for some, it can become problematic and a huge source of stress. It can increase the time we need to care for ourselves, add additional costs, make us feel uncomfortable, and impact our self-esteem. This can be especially problematic if the dry skin is moderate to severe and on multiple parts of our body, or very visible like on your face. To help you with this, we've listed the top five articles or resources that can help you better understand and manage your dry skin at any age. It's important to understand what's causing your dry skin, whether it's environmental, heredity, health issues, or your care routine.
Top dry skin articles and resources for 2020
Written by our founder, Moira Alexander, this article shares information about the signs and causes of facial and body dry skin, risk factors, and how it can impact life. 
This article covers some of the things that can lead to dry skin, from fragrances in beauty products and genetics to your water and medications. It's in recognizing the causes that you can find the right solutions.
This very thorough article by WebMD does a deep dive into the different types of dry skin, symptoms, causes and risk factors, and dry skin treatments.
In this article by Good Housekeeping, experts share their advice about dealing with dry facial skin specifically. It covers exfoliating, moisturizing, staying hydrated, and prevention. 
Dermatologists share their top tips on how to address dry and itchy skin during the winter season when it tends to become a bigger problem.
These dry skin resources can help you to identify what may be causing flakey, itching skin, and help you to take better care of your dry skin all year round.
All categories we cover