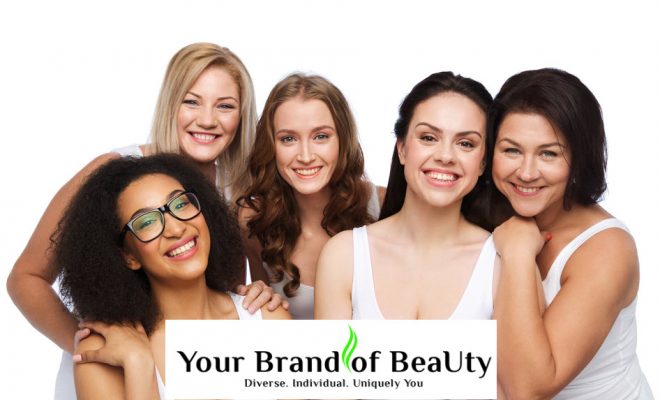 ABOUT US
What is Your Brand Of Beauty?
Launched March 7, 2019, Your Brand Of Beauty was created by beauty (inside and outside) obsessed, makeup junkies, skincare fanatics, wellness-focused business professionals, moms, sisters, friends and so much more. We're not professional beauty experts or models, but what we do know is a great product when we use it. The need to find just the right product that works for our beauty, skincare or wellness goals is something we understand well. We know what it's like to buy really amazing and not so great products – we've bought and tried a lot of them over the years – and we mean a lot of them.
Most importantly, we recognize that beautiful and how to be beautiful has meaning to you, just not the same as maybe your sister, friends, mom, co-workers, husband or wife, or anyone else. If you're like us, you need and really want to know everything you can about beauty and wellness and the products that are just right for you, not the models on the catwalk or the celebrities on TV.
Why We're Here
Your Brand Of Beauty is a beauty and wellness website for women and men from every walk of life. There's a sea of products out there for you to try, but money isn't endless. Finding what works to suit your needs should be so much easier. At Your Brand Of Beauty, we talk about everything beauty and wellness, what being beautiful and healthy means for you, and the things you can do to be your best self.
We also test and review all beauty brands and share all of the best beauty and wellness brand deals that we can find. It's because beauty is diverse, individual, and uniquely you, our goal is to help you discover and develop Your Brand Of Beauty. Let's talk beauty, what being beautiful means, and beauty brands.
What Does Beautiful Mean?
Beautiful is a very subjective word. Every time we turn around we are bombarded with a narrow description of what real 'beauty' is and is not. We rightfully tell our daughters and sons that they are special and beautiful in their own unique ways. The trouble is that as we go through our 20's, 30's, 40's, 50's, and 60+, our definition of beautiful and beauty changes. Our definition of what beautiful is gets reset to what we see and hear around us. It becomes easy to lose ourselves in others.
Along the way, our view of what is beautiful can make it difficult to remember our own best features and attributes. We forget what our parents told us, or should have told us about our own unique and diverse beauty. Most of us start to focus on how we have changed. We zoom in on perceived shortcomings rather than celebrating every beautiful change. We should learn to love our unique face, features, shape, or body.
Let's face it, we find it easier to believe that there's more wrong with us than there is right. We believe that we have flaws that need to be fixed.
What is Beauty?
What's the definition of beauty? Is it slender, voluptuous, light, dark, blue eyes, brown eyes, long or short hair? Is beautiful olive or alabaster skin, curly or straight hair, is it men or women? Who decides what beauty is? On the surface, it seems there is no right answer to this particular question. The answer is actually quite simple. When it comes to you – only you decide what beauty is. The thing is, we are all uniquely beautiful. Most of us have heard the saying that "beauty is in the eyes of the beholder." Simply put, this means what you think is beautiful, is actually beautiful. We all value different things, and when it comes to beauty, this holds true. Beauty is what we each deem it to be each and every day.
What Makes You Beautiful?
What makes you beautiful can change from day-to-day. On Sunday, beautiful may consist of you in your favorite yoga pants and t-shirt with little or no make-up. On Monday, it could be light, natural-looking makeup for work, and on Friday evening, a 'dolled-up face with an updo could be just the look you deem as beautiful.
What makes one person beautiful may not meet the mark for someone else. Gender, age, body type, eye color, height, and a whole host of other factors doesn't dictate what beautiful is. What makes each of us beautiful is how we see the world and each other. Beautiful is dictated by our thoughts and our actions.
Where Does Beauty Reside?
What makes us beautiful resides on the inside and outside – in our minds and bodies. Regardless of the lipstick, blush, eyeliner, mascara, or the color and style of your hair, what makes you the beauty you want to be is decided by you – no one else. You are the master of beautiful in your world.
How to be Beautiful
The makeup, fragrances, hair, and wellness products you choose combined with the way you apply them is pretty much your own. There may be suggested tips, tricks, and best practices we share with each other, but only you know what works best for your skin, features, hair, and body. You are the expert on "how to be beautiful." Here at Your Brand Of Beauty, we share our opinions on the beauty brands and methods that we have found to work well – from there, you get to decide what works best, or how you can use what we share to make it your own and how you are going to make yourself beautiful by your own definition.
Beauty Brands
There's no shortage of beauty products out there. There's something for each, and every one of us and some products may appeal to different people, different ages, circumstances, and budgets. Here at Your Brand Of Beauty, we are makeup, fragrance, and skincare junkies.
Our goal is to help you explore as many products as you are willing to learn about. We want to hear from you about which products or tips you're interested in hearing about. Tell us about your trouble spots, interests, beauty concerns, favorite brands, or anything else beauty or wellness – we'd be thrilled to help you explore all of your beauty options.
What Products Interest You?
Send us a quick note – we love exploring beauty brands to find out what makes each of them stand out. We've tried many inexpensive and expensive cosmetics, skincare and wellness products and found winners in each of the budget ranges and brands. As long as beauty brands are releasing new products, we plan to give them a try and share our thoughts with you. We'll also be sharing our monthly pick of best products and shopping deals that we find.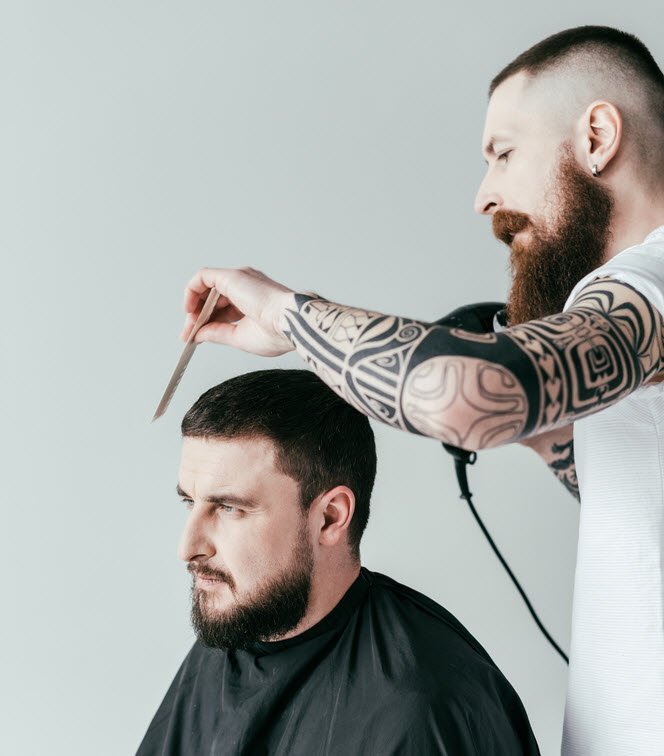 What's Your Brand of Beauty?
We all have our favorite features, our favorite brands, and products that we apply to our face and body. Most of us have chosen these products because of the look we desire to create and the feeling we get using these beauty and wellness products. Some of those brands are our mainstays, and that's ok, but there's always something new being launched and waiting to be discovered as a new favorite. The long and short of it – we each determine our own brand of beauty. What's your brand of beauty? We're here to help you discover new 'best' picks that work for you.
---
Our Managing Editor
Natassia is the Managing Editor for Your Brand of Beauty and Editorial Director at PMWorld 360 Magazine. She is also the Content Marketing Manager for Lead-Her-Ship Group. Natassia has been a co-contributor for the Price of Business talk radio and USA Business Radio.
She's also been a contributor to AlphaGamma, a business portal for Millennials. Natassia holds degrees and experience in Psychology, Criminology, and certification in Legal Administration.
Her Connection To Beauty & Wellness
As an avid beauty enthusiast, Natassia has always had a love of makeup. She has a vast collection of lip products and other makeup products. Her love of cosmetics led her to work as a cosmetologist for a time. She spends most of her spare time looking for and testing the best beauty products and keeping up with trends. Natassia is admittedly a hair product junkie, she owns more hair products than she owns shoes. Her true passion is achieving the perfect natural curls. Her connection to wellness comes from her formal training in Psychology and her desire to maintain her optimal state of wellness. Natassia cover's all topics for men and women under 40.
Your Brand Of Beauty Is

Diverse. Individual. Uniquely You
SHOP TOP DEALS                            SHOP SEASONAL PROMOTIONS
Super busy? That's ok, just sign up for our newsletter to get beauty tips and product deals sent straight to your email.