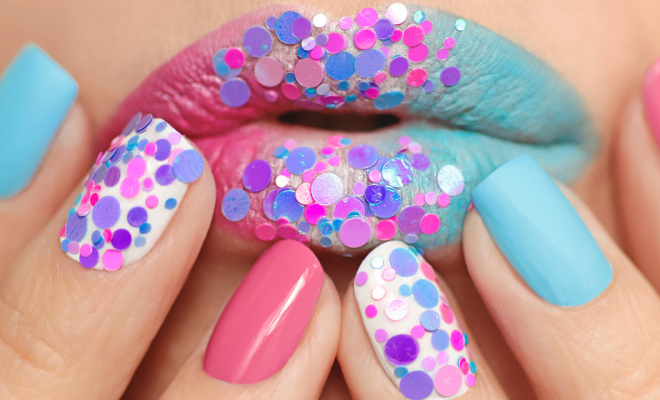 Nails
6 Spring 2021 Nail Trends
By |
A new season means a lot of new trends. In 2020 the pandemic hit, and most of us were too afraid to visit salons. 2021 is the year of hope, with vaccines in full swing, we are hoping to get back into normalcy. Let the adventurous spirit in us out and get ready to play with patterns, colors, and textures on our nails. Here are 6 spring 2021 nail trends you simply must try. 
Pastel Colors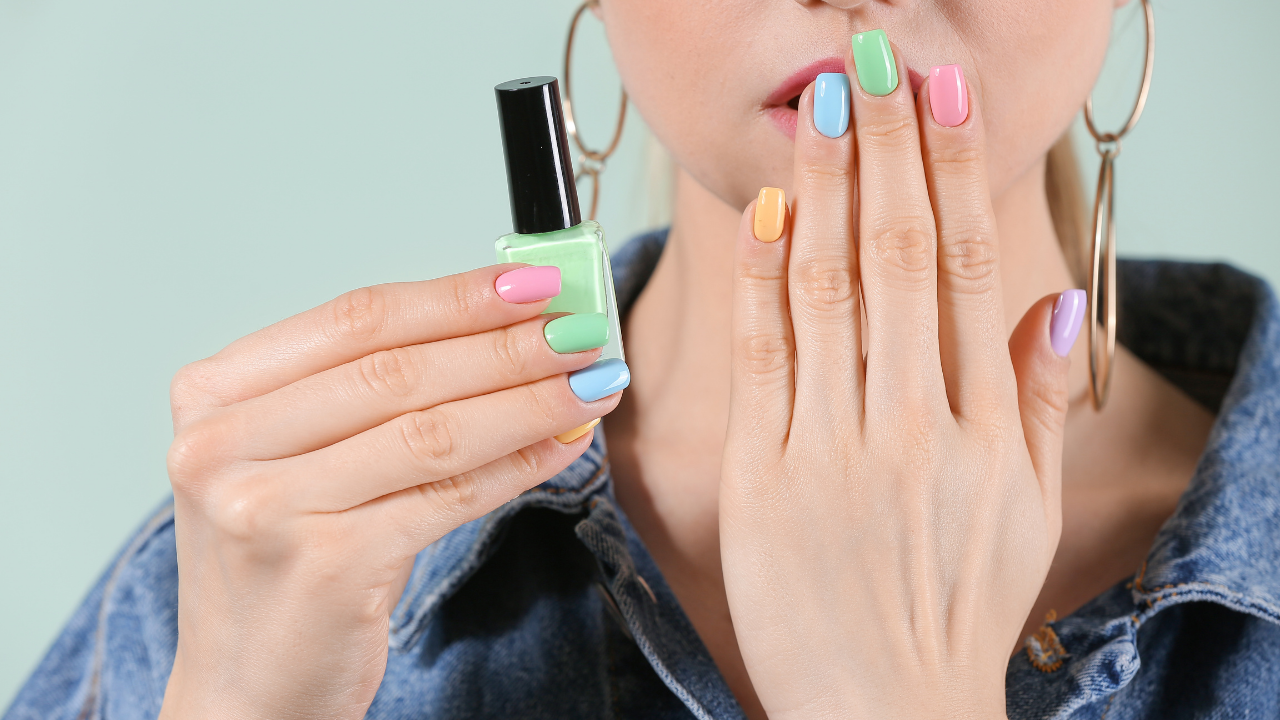 Nothing feels quintessentially spring-like pastel-colored nails. From creamy lilac to sage green, pastel nails are all the rage. These classic colors are chic and subtle. For instance, if you are trying to go for a natural look but slightly better, we recommend you try sheer pink nail polish. You can never go wrong with these soothing pastel colors.
Colorful Tips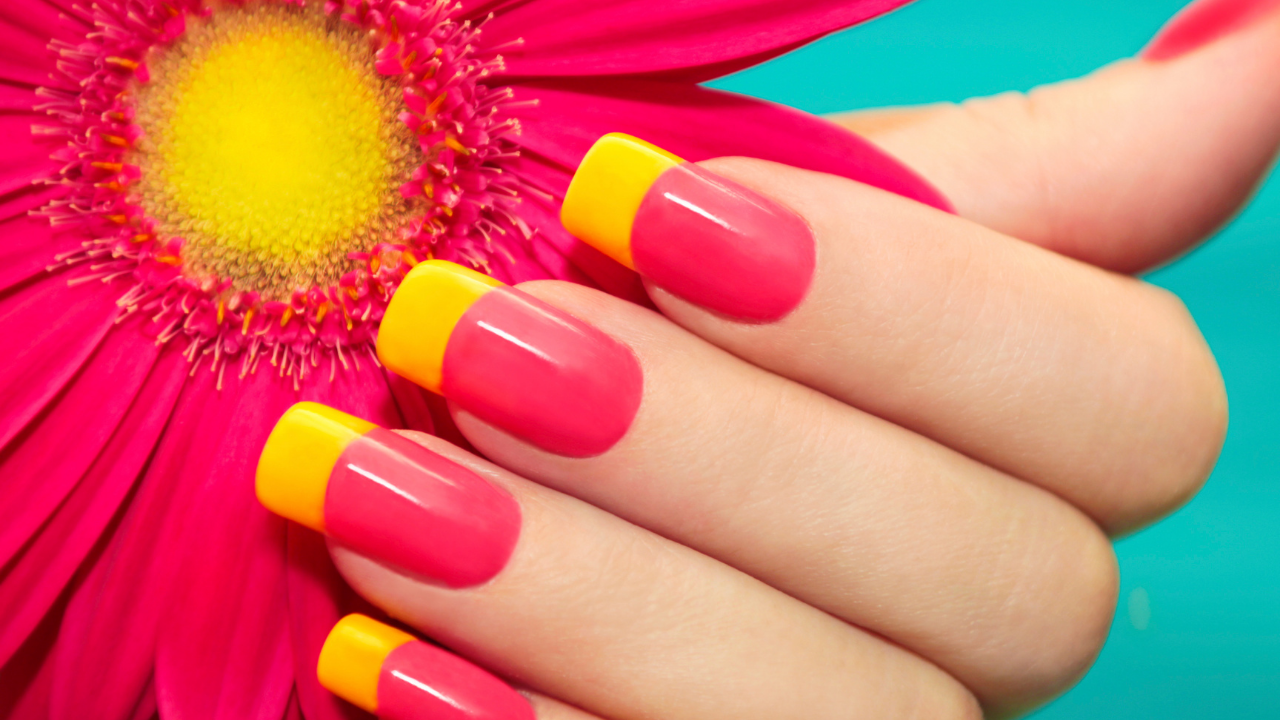 Are you looking for that super-springy update on a French mani? How about trying colorful tips for your nails? This spring, step away from the usual white tips and add a touch of color. If you are up for some extra fun, try the most colorful vibe by painting each nail tip a different color. 
Abstract Designs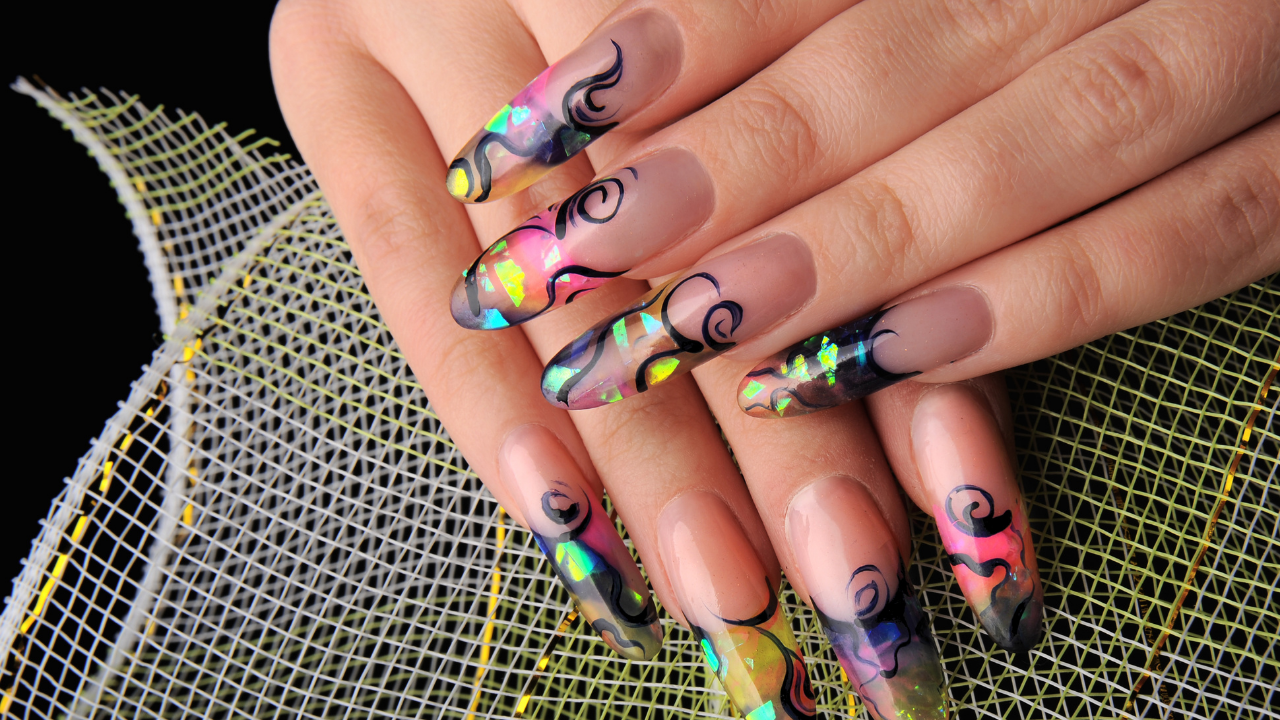 Have you noticed how abstract nails have been filling up our Instagram feeds recently? From blocky swoops to squiggly lines, abstract nail art looks really bring your abstract painting to life. They are not complex but will definitely create a subtle statement wherever you go. 
Blinged Out or Bejeweled Nails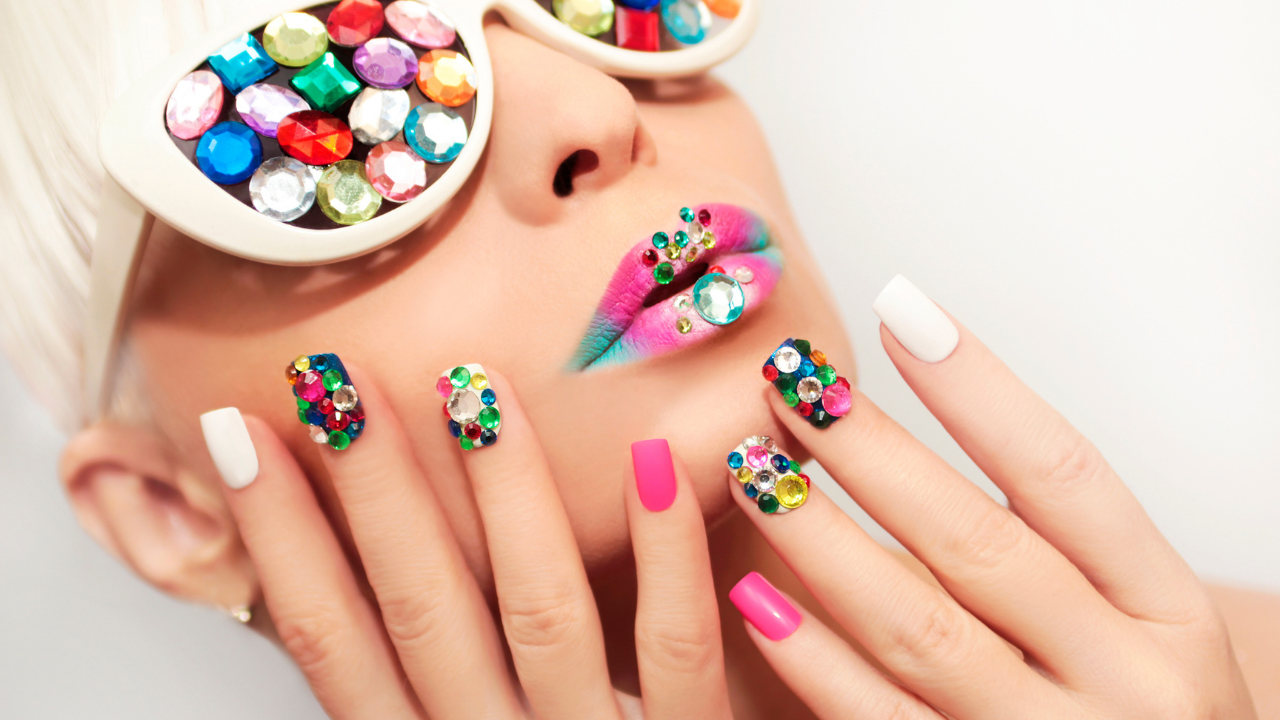 Bejeweled nails make a bold impression. If you are planning to give your regular nail art a transformation, we recommend you go a little bold this spring and try blinging out your nails. These rich, vibrant, 3D twinking stones are a perfect way to leap into spring. 
Emoji Nails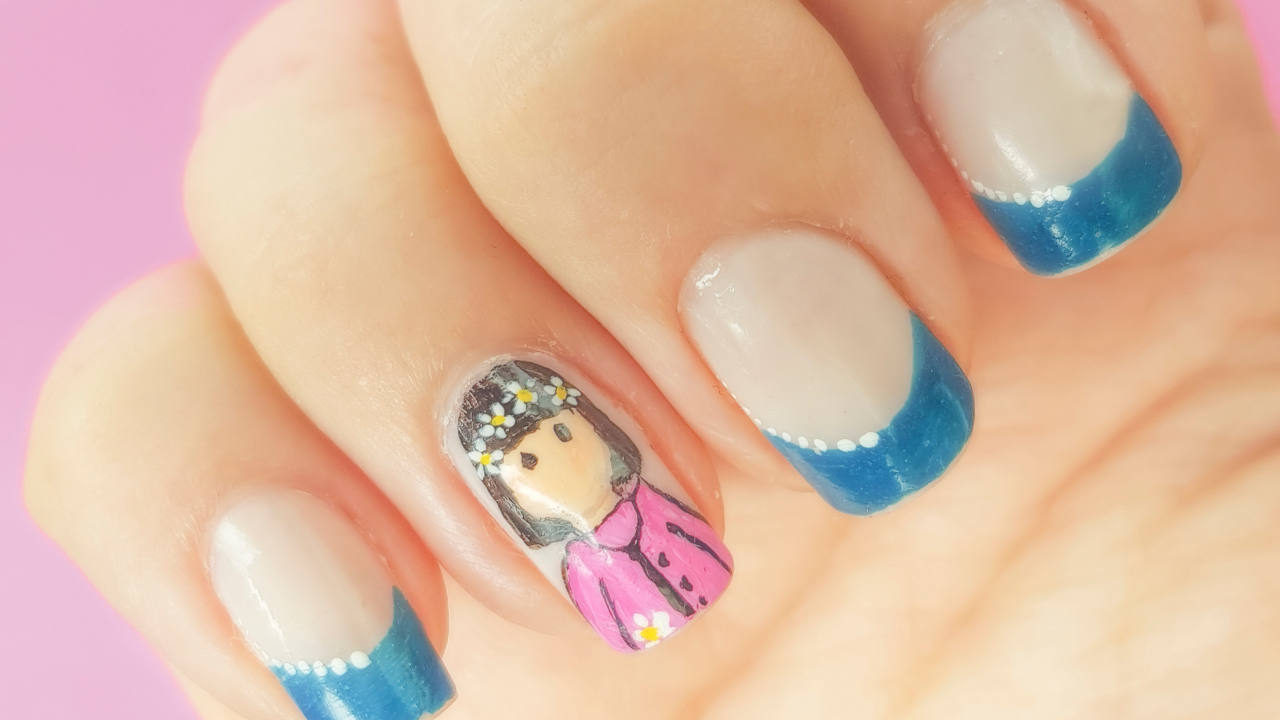 Get ready for warmer days with seasonal nail art that really tells people what mood you are in. This season, wear a smile on your nails and your face too. Pep up your look and try out different multicolor happy faces or emojis. We love the latest trend of having happy faces on nude nail polish, it's minimalistic yet trendy. If you are just starting off with nail art experimentation, emoji nails are one of the best choices for spring 2021. 
Gold Accented Designs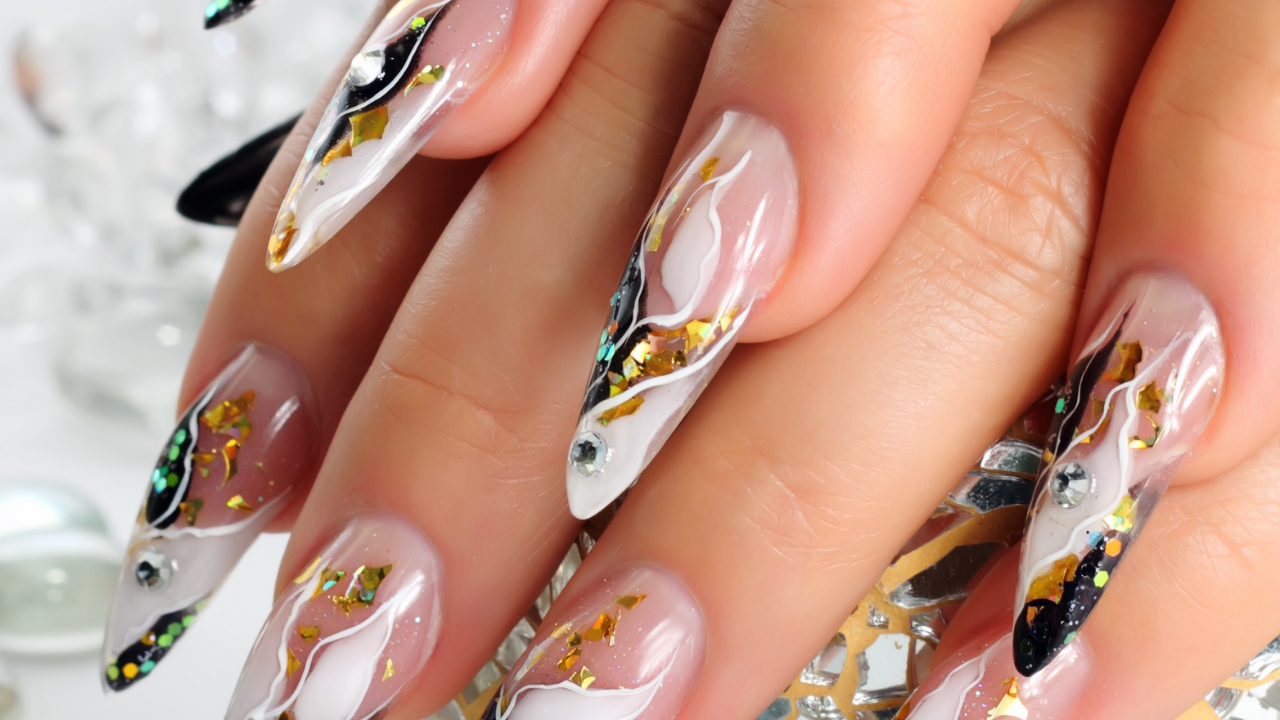 Whether you choose sleek rose gold or gold flakes, they are a great choice for accent nail designs. If you want to go all the way, try shimmering metallic nail polish. But, if you prefer a timeless manicure, we recommend you try neutral nail polish and a gold accent tip or a marble pattern with gold flecks. They are simple yet glamourous regardless of the season. 
It's time to swap out those moody winter nails to fun spring nails. Get inspired by these 6 spring 2021 nail trends.