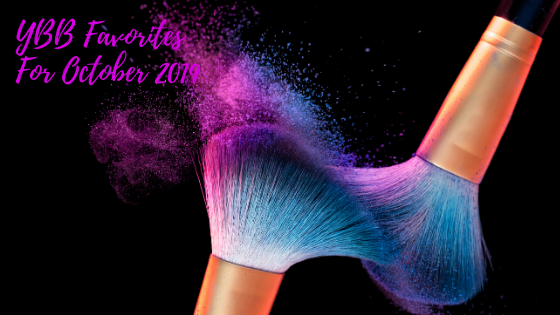 YBB Monthly Favorites
YBB Favorites For October 2019
By |
Sol de Janeiro – Brazilian Crush Body Fragrance Mist
Retail Pricing: $19.00 – $32.00 (US) $25.00 – $42.00 (CA)
Where to buy: Sol de Janeiro, Sephora
Sol de Janeiro's Brazilian crush body fragrance mist is a light body spray formulated with hints of pistachio and salted caramel. The mist is part of the Brazilian scented line and is designed for use on your body, hair, and clothing. The formula is free of parabens, sulfates, and phthalates. The product comes in a golden yellow plastic bottle and is available in two sizes 3.04oz/ 90ml or 8.1oz/ 240ml.
Here's Moira's YBB Rating
The Sol de Janeiro Brazilian crush body mist smells exactly like their bum bum cream. It has a soft sweet vanilla and coconut scent, which makes it great for any occasion. The scent is not too strong and only lasts for a couple of hours, which is perfect for special events where you only want the scent to last for the event. You get a lot of product for the price, and the price is very reasonable. The only downside is that the scent could last a bit longer, but that's also based on preference.
Type of scent: Sweet
Lasting Power: Lasts for a couple of hours
Value: Lots of product for the price
Worked as expected: Yes
Pros: Very nice light scent
Cons: Scent could last longer
YBB Rating 4 out of 5
If you're a fan of the Sol de Janeiro bum bum cream or you prefer sweet-scented fragrances, then you should definitely try the Brazilian Crush body mist. I absolutely love the sweet vanilla, and caramel scent of this body missed. I definitely recommend this body mist for people that prefer sweet-smelling perfumes or perfumes that aren't too strong. The scent of this mist is noticeable for about 3 to 4 hours, however, I often get compliments from other people hours later, so maybe it last longer than I'm aware of. You get quite a bit of product for a fairly reasonable price, so I would consider this a great value for anyone on a budget.
Type of scent: Sweet scent
Lasting Power: Noticeable for 3 – 4 hours
Value: Good value for the price
Worked as expected: Better than expected
Pros: Amazing light scent great for every day, good value for the price
Cons: None

YBB Rating 5 out of 5
---