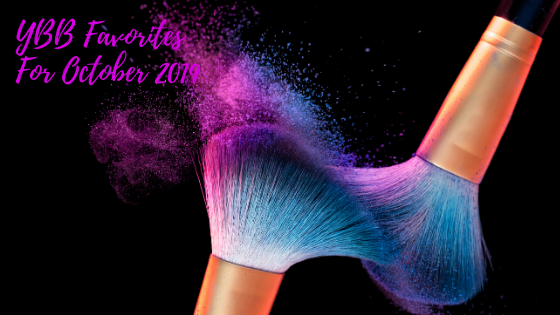 YBB Monthly Favorites
YBB Favorites For October 2019
By |
Hey, beauties, we're back with our favorite beauty products for the month of October. For our October YBB monthly faves, we tested the Sephora collection cream lip stain liquid lipsticks, the Sol de Janeiro Brazilian Crush body fragrance mist, the Becca ultimate coverage concealing creme, and the Tart sea twinkle stick highlighter – here is our take.
---
Sephora – Cream Lip Stain Liquid Lipsticks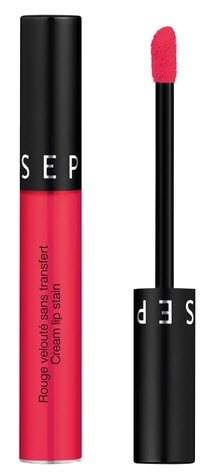 Retail Pricing: $14.00 (US) $18.50 (CA)
Where to buy: Sephora
The Sephora cream lip stain liquid lipsticks are a long-lasting velvet lipstick that provides a comfortable high-coverage wear. They are available in 78 matte flat shades and 12 metallic shades. The formula has a creamy texture that dries down quickly to a light-weight matte finish. Sephora's liquid lipsticks are formulated with avocado oil to prevent them from drying out your lips. The lipsticks come in a plastic tube that contains 0.169 oz/ 5 ml of product, with a standard doe-foot applicator.
Here's Moira's YBB Rating
Sephora's liquid lipsticks have a nice lightweight formula that dries quickly and doesn't feel tacky. The application of these lipsticks is so smooth it feels like your not wearing any lipstick. For a cream lipstick, I consider their pigmentation above-average. Throughout the day, they have very little transfer, except for when you eat greasy or hot foods. They don't wear off completely when you eat just a little bit in the center of your lips. The only con that I have for these lipsticks is that they wear off a bit when you eat, but I can't complain because they're one of my favorites.
Feel: Feels like your wearing nothing
Application: Smooth application, quick-drying
Pigmentation: Above Average pigmentation
Transfer: Only when eating
Lasting power: All day if you avoid greasy foods
Worked as expected: Yes
Pros: Light-weight, not drying or tacky, dries quickly
Cons: Wish it lasted longer when you eat foods
YBB Rating 5 out of 5
As a true lipstick enthusiast, I have to admit I'm a bit of a lipstick hoarder. One of the lipstick brands I consistently gravitate towards is the Sephora creme liquid lipsticks. I would classify them as more of a velvet liquid lipstick, due to  their lightweight formula that dries to a comfortable matte finish. Sephora's lipsticks are incredibly comfortable, they feel like you're wearing nothing and they dry fairly quickly. The creamy formula glides on smoothly with zero tug and provides exceptional pigmentation with zero streaking. The only downside to these lipsticks is they do transfer when you eat greasy or oily foods, which may require you to reapply. Again because they're considered more of a velvet lipstick, that is pretty normal for that type of formula. One trick I suggest is using a lipstick primer before applying the lipstick to prevent some of the transfer when you eat. I personally own six different shades, and every shade applies consistently with zero streaking regardless of whether it is a light or dark color. These lipsticks are great for any skill level, they are affordable, easy to apply, and they come in an amazing array of colors for a great price.
Feel: Light-weight, comfortable feel
Application: Smooth application, dries quickly
Pigmentation: Great pigmentation
Transfer: Yes when you eat oily foods
Lasting Power: All day if you avoid oily foods
Worked as expected: Yes
Pros: Comfortable, light-weight, highly pigmented formula
Cons: Some transfer when you eat oily foods
YBB Rating 4.5 out of 5
---