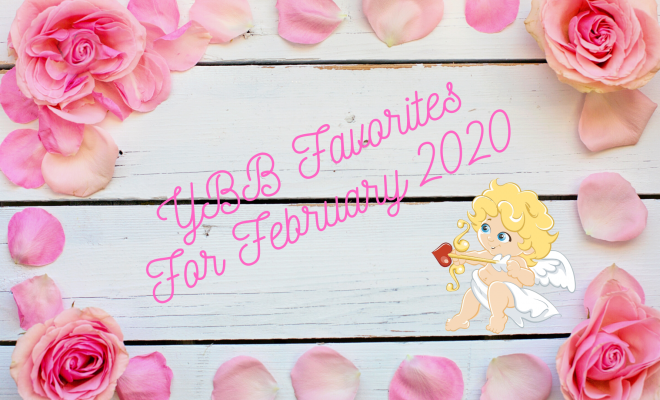 YBB Monthly Favorites
YBB Favorites For February 2020
By |
Skin & Co – Truffle Therapy Radiant Dew Mist

Retail Pricing: $35 (US), $45 (CA)
Where to buy: Skin & Co, Ulta, Amazon
The Skin & Co. Truffle Therapy Radiant Dew Mist is a hydrating mist packed with natural ingredients to soothe and protect skin while adding a natural glow to your skin. The refreshing formula is designed to reduce the appearance of fine lines, tighten pores, nourish skin, detoxify skin, protect skin from free radicals, and prevent damage from environmental pollutants. The truffle therapy mist contains antioxidizing black winter truffles, balancing rosemary, nourishing Damascena Rose botanicals, and glycerin for hydration. This refreshing mist comes in a clear plastic spray bottle that contains 120 ml/ 4.06 Fl oz. of product.
Here's Moira's YBB Rating for mature, dry skin 
I received the Skin & Co. Truffle Therapy dewy mist in a past Boxycharm box. When you first spray the mist on your face, it has a light, refreshing feel with a slight tingling sensation. Since I have very dry skin, I found that my skin just soaked up the moisture quickly. I would definitely say if you have very dry skin, this mist will not provide you with enough moisture on its own. It does work well when sprayed on top of a moisturizer or a foundation. The truffle therapy mist has a nice sweet mint scent that isn't overpowering in case you are sensitive to fragrances. You only need about two sprays of product peruse, so it will last a while. Value-wise it has a decent value. While I wanted to like this product, it just doesn't provide me with enough hydration, so I ended up giving it away.
Feel: Lightweight, refreshing
Scent: Light minty scent
Finish: Dewy finish
Results: Skin felt refreshed
Skin types: Dry, oily, combination, sensitive skin types
Value: Alright value
Worked as expected: Somewhat
Pros: Refreshing
Cons: Not enough hydration for very dry skin types
YBB Rating 4 out of 5
Here's Natassia's YBB Rating for youthful, combination oily skin
I received the Skin & Co. Truffle therapy radiance mist as a gift from a friend. This mist has a very soothing sweet mint mist, and when applied, has a tingly, refreshing feel. While it does feel hydrating, I definitely think it works better when applied over your moisturizer. By itself, the hydration doesn't last very long. The truffle therapy mist has a slightly dewy finish but not to the point your face looks moist or oily. Due to all the natural ingredients, I think this mist is ideal for most skin types, but it may not be enough for people with very dry skin. In terms of the value, you do get a fair bit of product, and you only need one to two sprays, so for the price, it has a decent value.
Feel: Very refreshing, hydrating, tingling sensation
Scent: Sweet mint scent
Finish: Dewy finish
Results: Skin feels hydrated, refreshed, and appears dewy
Skin types: Good for all skin types
Value: Decent value for the price
Worked as expected: Better than expected
Pros: Skin feels hydrated, refreshed, good for all skin types
Cons: None
YBB Rating 5 out of 5
---