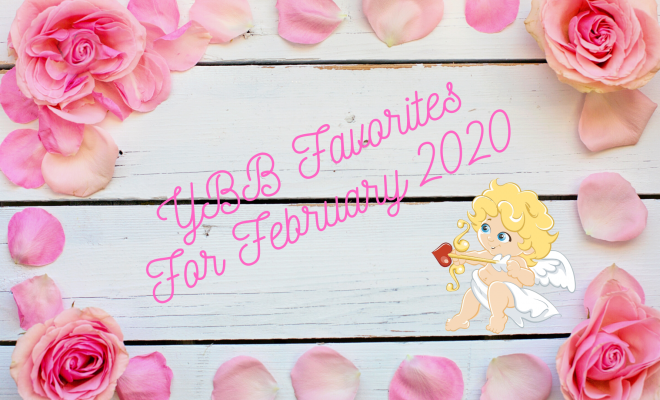 YBB Monthly Favorites
YBB Favorites For February 2020
By |
Hey, beauties, we're back with our favorite beauty products for the month of February. For our February YBB monthly faves, we tested the Korres wild rose vitamin C active brightening oil, the Skin & Co truffle therapy radiant dew mist, the Ariana Grande thank you next perfume, and the Kopari coconut lip glossy – here is our take.
---
Korres – Wild Rose Vitamin C Active Brightening Oil

Retail Pricing: $54 (US), $75 (CA)
Where to buy: Korres, Shoppers Drug Mart, Amazon
The Korres Wild Rose Vitamin C Active Brightening Oil is a brightening oil infused with rose oil and real rose petals. The oil is formulated with Vitamin A and C, and also contains omega 3, 6, and 9 fatty acids with zero synthetic fragrances. The wild rose vitamin C brightening oil is packed with antioxidants to improve the tone and texture of your skin while also reducing the appearance of fine lines and wrinkles. The product comes in a glass dropper bottle that contains 30ml of product.
Here's Moira's YBB Rating for mature, dry skin
The Korres wild rose vitamin C oil has a lightweight, runny consistency that absorbs quickly and leaves your skin feeling soft and hydrated. As expected, it has a rose scent that is not overpowering. At first, when you apply the oil, it feels a bit heavier, but it absorbs into your skin quickly and feels like you're wearing nothing at all. While the rose oil is quite hydrating, my skin is very dry, so it soaks up the moisture very quickly. Unfortunately, if you have dry skin, you may require a more hydrating or heavier face oil. I did notice that my skin did appear less dull and slightly brighter. The one major downside to the Korres rose oil is that it is excessively expensive, especially when there are many other face oils on the market for a more reasonable price.
Consistency: Thin, runny consistency
Scent: Light rose scent
Feel: Felt heavy at first, then absorbed quickly
Results: Skin did appear less dull and looked brighter
Skin types: Better for dry, oily, and combination
Value: Not great, very expensive
Worked as expected: Yes
Pros: Hydrating, fast-absorbing
Cons: Excessively expensive
YBB Rating 4 out of 5
Here's Natassia's YBB Rating for youthful, combination oily skin
If you are someone that has combination to oily skin, then you know it can be difficult to find an oil that doesn't make your skin appear more oily. An interesting thing about oily skin is that if your skin is out of balance, you will produce more sebum. This means that if you have too much or too little sebum, you will produce more oils. So believe it or not, it is not always a bad thing to use face oils, you just need to use a dry oil or lightweight oil. I liked the Korres rose oil, it was lightweight and fast-absorbing. It did not make my skin look oily and left my skin feeling hydrated. I was pleasantly surprised by the fact that the Korres wild rose oil actually did make my skin appear brighter. The one issue with this product is the price, it is very expensive for a face oil, and it is only sold at select beauty stores.
Consistency: Runny, lightweight oil
Scent: Rose scent
Feel: Lightweight, smooth, not super oily feel
Results: Skin appeared brighter, very hydrating
Skin types: Good for all skin types
Value: Moderate value for the price
Worked as expected: Better than expected
Pros: Skin appeared brighter, hydrated, smoother
Cons: Expensive, not sold at standard beauty stores
YBB Rating 4.5 out of 5
---