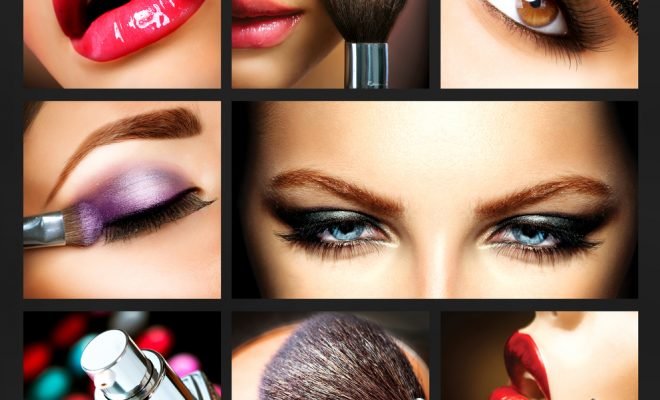 YBB Monthly Favorites
YBB Favorites For April 2019
By |
Hey, beauties we're sharing our April YBB Faves with you and letting you know if we think each product works on different skin types, as well as if each of them meet the needs of the under 30 and over 30 crowds (as applicable).
Let's jump to it.
For our April YBB monthly favorites, we've tested a popular foundation, concealer, and contouring palette that we think you should check out. Each was tested on dry and oily skin – here's our take.
Estee Lauder – Double Wear Stay-in-Place Foundation

Retail Pricing: $42 (US) or $50 (CDN)
Where to buy: Amazon, Sephora, Ulta
Estee Lauder's Double Wear Stay-in-Place Foundation is a medium to full coverage liquid foundation. It comes in a 30ml glass bottle with a twist on lid. This foundation is oil-free, and it provides a matte finish that is supposed to last for 24 hours in both dry and humid climates. The lightweight foundation comes in over 55 shades including warm, neutral and cool tones.  
Here's Moira's YBB Rating for use on dry to very dry skin
If you struggle like me to find a foundation that matches your skin tone, then Estee Lauder's Double Wear Stay-in-Place foundation might work for you. It comes in a broad range of shades and undertones. This foundation has a lightweight feel, with a matte finish that doesn't transfer. Although the package claims it is a full coverage foundation, it didn't fully cover all imperfections. I would consider this foundation to provide more of a medium to full coverage.
Initially, I went looking for the newer Double Wear Nude Water Fresh Foundation, which is supposed to be more moisturizing. Unfortunately, the nude foundation doesn't come in as many shades so I couldn't find the shade I was looking for. I found this foundation to be a bit drying. If you struggle with dry skin, you may need to put a thicker moisturizer on underneath this foundation or maybe pick a different foundation.
Coverage: Medium-Full
Finish: Matte
Feel: Lightweight
Transfer: No
Lasting power: Looked the same as it did when applied at the 12-hour check-in
Worked as expected: Almost
Pros: Long lasting (12-hours), with a nice lightweight matte finish
Cons: Not full coverage as claimed, a bit drying
YBB Rating 4 out of 5 stars
Here's Natassia's YBB Rating for use on combination to oily skin
Having oily skin can make it difficult to find a foundation that can keep your oils at bay all day. I have tested out many foundations that claim they will keep your face matte and oil-free, but most of them just didn't make the cut. I did a lot of research to find the top foundations for oily skin and the Estee Lauder Double Wear Foundation came up on every list and review I found. This foundation did in fact, keep my face matte and oil-free like it claims all day. I wore it for 12 hours while I worked and ran errands. The texture was great, it was lightweight (almost like I wasn't wearing anything) and the finish was a perfect matte, airbrushed look. It didn't transfer throughout the day either. If you struggle with pigmentation issues or textured skin, you may need to add another thin layer on those spots, but it is a buildable foundation.
Coverage: Medium-Full
Finish: Matte
Feel: Lightweight barely feels like your wearing foundation
Transfer: No
Lasting power: Perfect wear for 12 hours, looked the same as when applied
Worked as expected: Better than expected
Pros: Controls oils all day, lightweight, beautiful matte finish
Cons: May require a second layer to cover pigmentation or textured skin

YBB Rating 5 out of 5 stars
---