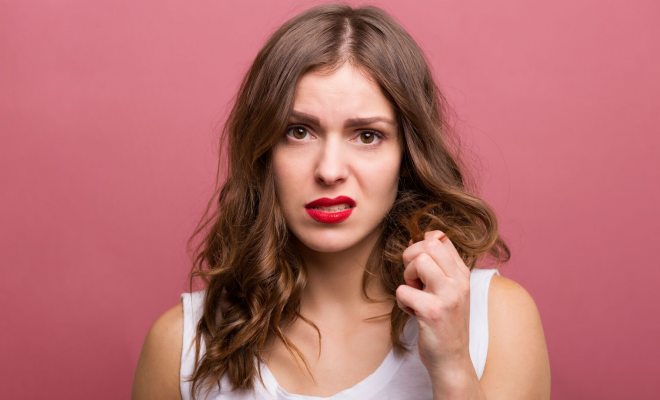 Hair Care
What Is Hair Porosity? And Why Does It Matter?
By |
Medium Porosity:
This is the healthiest form as it absorbs and retains the perfect amount of moisture. The cuticles on medium porosity hair are looser than low porosity hair, allowing just enough moisture and products into and out of the hair. This type of hair is every girl's dream, it requires very little maintenance, holds styles great, and takes color perfectly. Some signs you have medium porosity include:
Hair absorbs and retains moisture and products well.

Hair takes color perfectly and responds well to chemical processing.

Hairstyles hold well.

Hair does not get stiff after using protein treatments.
High Porosity:
If you have rough, frizzy hair, it means your hair porosity is high. This occurs due to the excessive holding of moisture that ends up causing tangled and broken hair. The cuticles on high porosity hair tend to have holes or gaps between the scales, which allow excessive amounts of moisture into the hair shaft.
Highly porous hair can be due to genetics or from damage due to heating tools or over-processing your hair. The gaps between the scales in high porosity hair not only allow too much moisture in, but they also allow too much moisture out. This means that your hair is constantly starving for moisture, which means it requires more work to keep it hydrated. Some signs that your hair has a high porosity level include: 
Hair strands feel rough or coarse.

Hair gets frizzy and tangles easily.

Hair gets more frizzy in humid weather.

Hair takes a long time to dry when it's wet.

Hair has a tendency to break easily.

Hair requires a lot of moisture and maintenance.