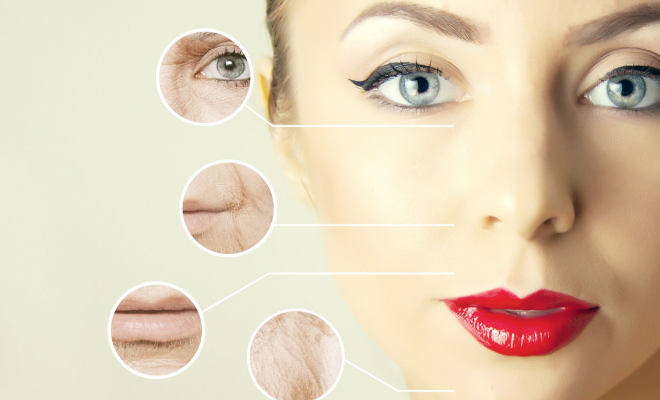 Latest News
The Skin Aging Factor You've Never Heard Of: The Exposome
By |
Dr. Gilbert uses and recommends Vichy Laboratories, whose products are formulated with Vichy Mineralizing Water: a very potent thermal water, full of 15 essential minerals and clinically proven to strengthen the skin's natural defenses against daily Exposome aggressors. Mineral 89 combines 89% of Vichy Mineralizing Water and Natural-Origin Hyaluronic Acid to hydrate, plump and fortify the skin against daily Exposome aggressors. While efficacious, this pure formula is paraben-free, fragrance-free with only 11 ingredients, making it ideal for all skin types.
Dr. Gilbert also recommends using a Vitamin C in your routine: Vitamin C is a powerful antioxidant and one of the most recommended ingredients by dermatologists. Dr. Gilbert uses Vichy's potent LiftActiv Vitamin C Serum formulated with 15% Pure Vitamin C and Hyaluronic Acid to boost the skin's collagen production, smooth wrinkles, brighten the skin and fight off Exposome damage caused by UV rays and pollutants. Clinically proven to brighten and firm the skin in just 10 days, LiftActiv Vitamin C Serum is paraben-free, fragrance-free, and makes the perfect addition to any anti-aging regimen.
For more information on how you can protect your skin, check out VichyUSA.com
About Dr. Erin Gilbert:
Dr. Erin Gilbert, MD, Ph.D., FAAD, is a board-certified dermatologist and neuroscientist with a rich academic pedigree and extensive professional experience. Dr. Gilbert provides scientifically proven treatments in the fields of skincare and skin aging in a highly personal environment through her established clinical practice, Gilbert Dermatology – located in Brooklyn, NY. Her clientele includes A-list models, actors and fashion industry insiders. Dr. Gilbert also serves as VP and Board member of the Women's Dermatologic Society. More recently, Dr. Gilbert was appointed the first US-based Consulting Dermatologist for L'Oréal brand Vichy Laboratories, providing her with an opportunity to share her expertise and skincare philosophies with patients and consumers alike.
About YourUpdateTV:
YourUpdateTV is a social media video portal for organizations to share their content, produced by award-winning video communications firm, D S Simon Media (http://www.dssimon.com). It includes separate channels for Health and Wellness, Lifestyle, Media and Entertainment, Money and Finance, Social Responsibility, Sports and Technology.
Source: PRWeb
Recent News Events: