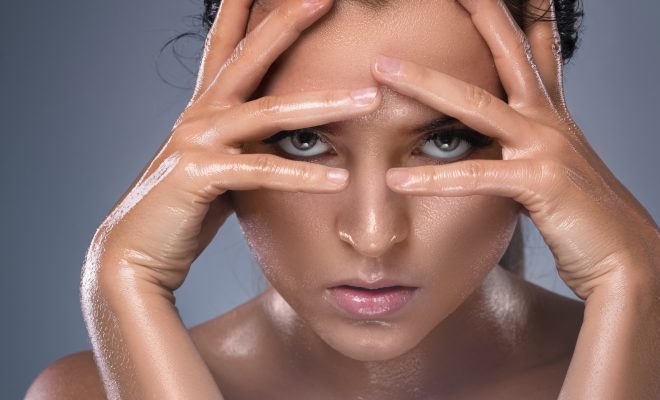 Skin Care
How to Deal With Oily Skin
By |
3. Hormonal Changes
Changes in our hormone levels, in particular, our Androgen levels, can cause an increase in sebum production. Fluctuations or increases in our Androgen levels can occur due to several life events or factors such as stress, illness, the beginning of menstruation, pregnancy, and menopause.
4. Medication
Another factor that can impact our skin's production of oils is the medications we take. Some medications can cause dehydration, and we all know that when our skin becomes dehydrated, it produces more sebum to counter the loss of moisture. Conversely, other medications can alter our hormone levels such as birth control medications and hormone replacement medications. Again both will result in extra oil production.
5. Poor Diet And Low Water Consumption
The old saying we are what we eat truly applies when it comes to oily skin. Having a poor diet that consists of sugary foods, fried foods, dairy, and refined carbohydrates will have a negative impact on our health; it will also increase sebum production and cause acne. It also goes without saying that water plays a key role in the hydration of our skin. Our bodies are made up of 60% water, so if you don't drink enough water, you get dehydrated and so does your skin. Not only will dirt and dead skin clog your pores, causing breakouts, but your skin will also produce more sebum because it is dry.
6. Stress
We already discussed how increased stress levels can cause fluctuations in our Androgen levels, which in turn can cause increased oil production. But it is always worth mentioning again that stress is a killer for our skin, so if you want to reduce the shine on your face, try to relax and take some deep breaths.