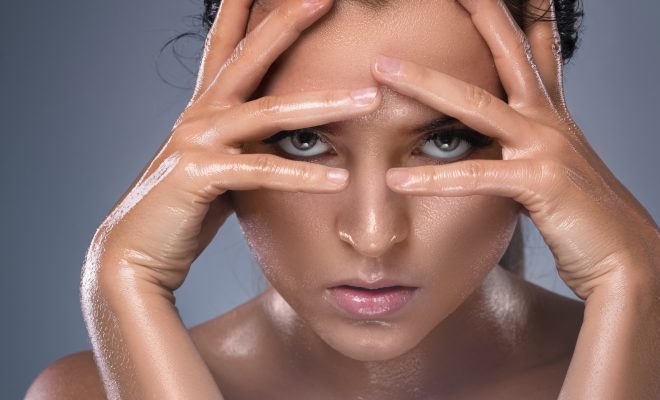 Skin Care
How to Deal With Oily Skin
By |
Dealing with oily skin can be frustrating, no one likes constantly blotting their face, and feeling like their face is giving off a glare. Trust me, I know, it took plenty of research and experience to figure out how to properly care for oily skin. Before we can touch on how to care for oily skin, we first have to start with what causes it.
What Causes Oily Skin?
The causes of excess oils on our face can be due to both internal and external factors. Some of these factors are things that we can fix ourselves, and some are things that we have little control over. Let's take a look at the 12 most common causes of oily skin.
 1. Genetics
Genetics is one of those factors we have no control over, but it does have an impact on whether we have oily skin or not. If one or both of your parents have oily skin, you will most likely have oily skin too.
2. Age
Age is another one of those factors we have no control over. As we age, our bodies change and our skin ages too. It is common to have oily skin in our teens and twenties. However, as we get older our skin loses elasticity and proteins (like collagen), this causes our skin to produce less sebum; which makes our skin become drier and this, in turn, creates wrinkles. It is not uncommon for someone that has oily skin in their twenties to find that their skin changes to a combination skin type in their thirties or forties.