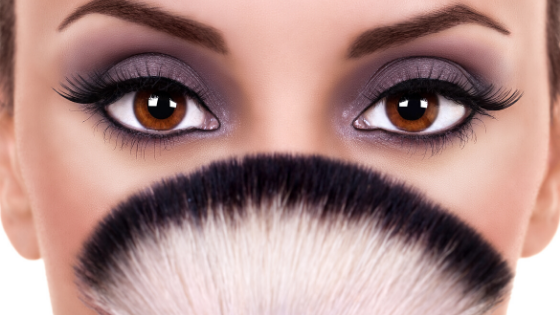 Eyes
How to Apply Fake Eyelashes
By |
Tools Needed for Applying Fake Eyelashes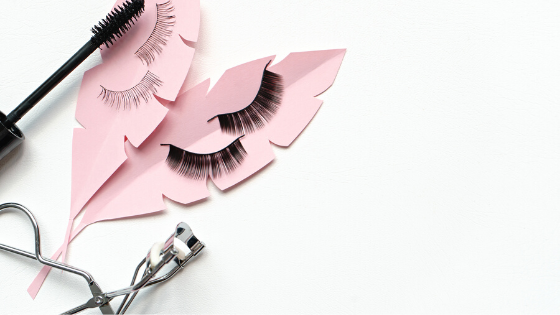 Before you can apply your lashes you will need to collect these six things: 
A

Mirror

to get a good view of what you are doing

Eyelash curler

for curling natural eyelashes

Mascara

to apply to natural eyelashes

Eyelash glue

for applying on the fake eyelash

Tweezers

to hold and settle fake eyelash on the eyelid

A pair of

fake eyelashes
Step-By-Step Procedure for Applying Fake Eyelashes
Step 1:
Remove the fake lashes from the package and lay them on top of your natural lashes. If the lashes are too long, trim a small segment and rest them on your natural lashes to see if they fit. Repeat this process until the lashes are the right length (only trim a small amount at a time to ensure you do not cut them too short).
Step 2:
Curl your natural lashes and apply a thin layer of mascara. The mascara acts like a shelf, by holding the fake lashes up.
Step 3:
Apply glue on the band of the fake eyelashes and let it dry for 30 seconds, or until it feels slightly tacky. Some people prefer to apply the lash glue directly onto their eyelid just above their lash line, this is only advisable if you have a steady hand (to avoid getting glue on your natural lashes, because it can pull them out when removing the lashes later). 
Step 4:
Hold the mirror lower than you face, so you can get a better view of what you are doing and to prevent your natural lashes from getting in the way or from getting glue on them. Hold the fake eyelash with the tweezers or with your fingers, and gently rest it on top of your natural lashes as close as possible. 
Step 5:
Adjust the lashes until they are in the right position. Use your fingers or the tweezers to grip the lashes and push the band against your eyelid until they are sufficiently glued to your eyelid.
Step 6:
This step is optional, some people like to add a light layer of mascara to the fake eyelashes, so they blend nicely with your natural lashes. Just a note, applying mascara to the fake lashes will reduce the number of times you can reuse them. Also, applying liquid eyeliner just above the lash band can help camouflage the false lashes.
Removal and Storage
To remove your false lashes, gently peel them off from one corner to the next to avoid damaging your eyelid or natural lashes. Use tweezers to remove any excess glue on the band, this ensures they will last longer. If you applied mascara to the false lashes place them in on a cotton pad that has micellar water and use a Q-tip or another cotton pad to gently brush away the mascara. Store the lashes in the original packaging. If the lashes are made of human hair, store them in a dry, cool place to prolong their use. 
Sometimes, our natural eyelashes just can't help us achieve the look we are going for, but fake eyelashes can. We hope our guide on how to apply fake eyelashes will help you master that skill.