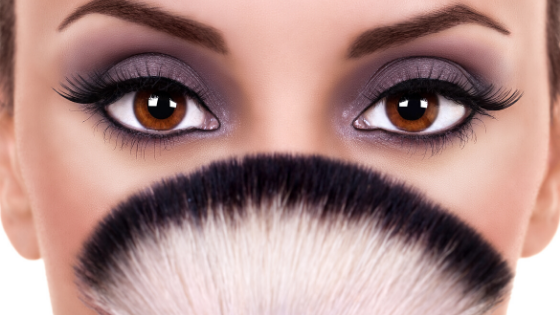 Eyes
How to Apply Fake Eyelashes
By |
False Lash Materials
False lashes can be made out of three different materials: synthetic fibers, mink fur, human hair. 
Synthetic Lashes: Are made out of man-made synthetic-based fibers. Synthetic lashes can be made out of plastic, silk fibers, or a blend of faux-mink and other materials. They are shinier than natural lashes, but they can give you a natural look. Silk lashes are quite common synthetic lashes, and they can be worn 3-8 times, while cheaper synthetic lashes are usually only good for one use as they can cause damage to the eyelid. Silk lashes are more affordable, ranging in price from $10 – $25 US.
Mink lashes: Are made out of mink fur or horse tail hairs. If you are concerned about cruelty-free products, you might want to go the route of the horse tail hairs. When lashes are made of mink fur, the fur is collected by catching minks and collecting the fur while they are in captivity. Mink lashes are not as expensive as human hair lashes, they can range in price from $24 – $42 US. These lashes are more comfortable than synthetic lashes and last longer (between 20 – 30 uses) but not as long as human lashes. 
Human Hair Lashes: Are made of exactly what they say, human hair. They last longer, they are more comfortable, and they blend seamlessly with your natural lashes. Human hair lashes are definitely better quality, but they are pricey. These lashes can be worn the longest and range in price from $60 – $160 US.
Eyelash Styles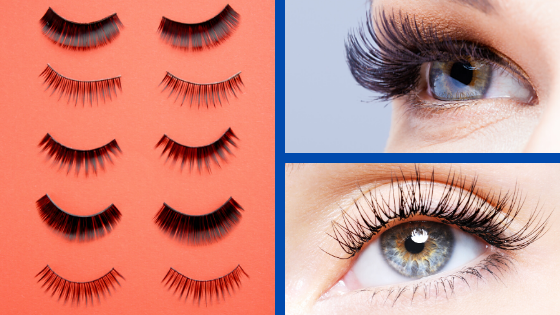 If you decide to go with strip lashes, then the final consideration is to decide what style of lashes you want. This will depend on the type of look you are trying to achieve. Strip lashes can come in a variety of styles, they all fall under three main categories: natural, dramatic/whispy, and fantasy. 
Natural: If you're looking to accentuate your natural lashes, but still have a natural beauty look, then this style is for you. Natural lashes are great for day to day looks.
Dramatic/ Whispy: If you want a sultry or dramatic look, then this style is for you. Dramatic lashes are great for special events or a night out.
Fantasy: If you want over the top drama or bright colors, then his is the style for you. Fantasy lashes often come with extreme length and can come in different colors or have feathers.