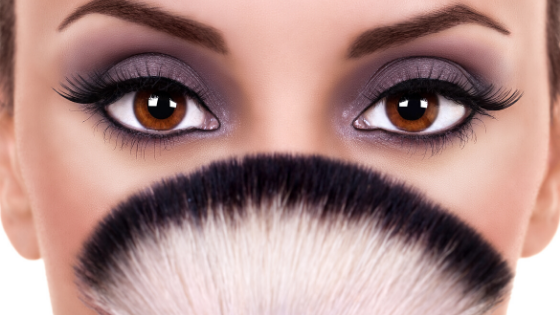 Eyes
How to Apply Fake Eyelashes
By |
Fake eyelashes can really accentuate your eyes and add something special to a makeup look. While it may seem daunting trying to figure out the right techniques to apply false lashes, our goal is to alleviate your stress. Our step-by-step guide will help you figure out how to apply fake eyelashes in no time.
Before we get into the steps on how to apply fake lashes, there are three things to decide before purchasing the right set of lashes. First, you need to decide on the right type of lashes. The second is the material you want the lashes to be made of, and the third consideration is the style of lashes. Let's start with the different types of fake lashes.
Types of Fake Eyelashes
There are four types of fake eyelashes: Strip lashes, cluster lashes, individual lashes, and eyelash extensions.
Strip Lashes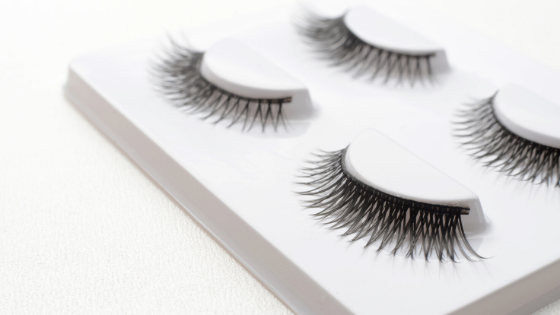 Strip eyelashes are quite common, they are easy to apply and remove. This type of false lashes is ideal for beginners. Strip lashes mimic the appearance of our natural lashes, they are typically set on a clear band. They are applied as one piece, lash glue is applied to the band, and then applied to the eyelid (just above your natural lash line).
Individual Lashes
Individual lashes are for those who have a good grip on how to apply false eyelashes. These are used for a more subtle look or to fill in the sparse areas in your natural lashes to give the most natural look. You can also create a flare eyelash look by applying them from the outer corner to the middle. 
Cluster Lashes
Cluster lashes are similar to strip lashes except that they are about a third of the length. They are attached to a band and are applied in the same way as strip lashes, but only to the outer corner of the eye. Cluster lashes are great for accentuating the ends of your eye for a cat-eye look), without coming across as too much.
Eyelash Extensions
Eyelash extensions can only be applied by a professional in a salon. Extensions are semi-permanent (can last between 3 -4 weeks) and require professional skills and techniques to apply without causing any harm to your eye. Lash extensions are meant to accentuate your natural lashes and save you time, so you don't have to keep re-applying them every day (perfect for a vacation or special event). If you want fake eyelashes that stay put for longer, then these are the right ones to get. The procedure can be a little expensive (ranging from $120 – $300 US, depending on the salon and the quality of the lashes.
Magnetic Lashes
Magnetic lashes are new to the lash game. They are very similar to strip lashes, except instead of applying them with lash glue, they stay on with magnets. There are two types of magnetic lashes, the first type comes with a top and bottom set of lashes that essentially clamp onto your natural lashes. The second type comes with a gel eyeliner that has magnetic particles in it, so you apply the eyeliner, and then the lashes stick to the eyeliner.