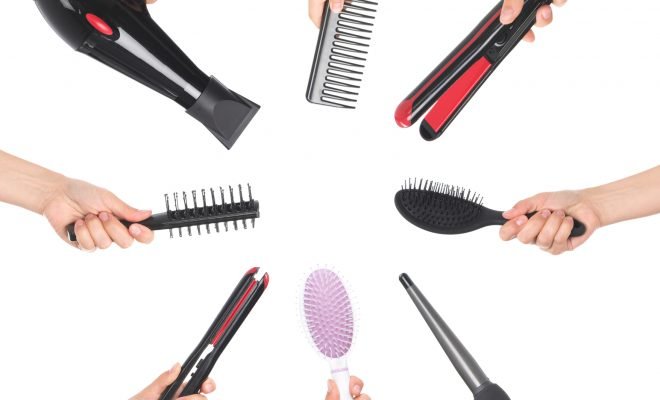 Hair Tools
Hair Styling Tools 101
By |
Have you ever seen a hairstyle or haircut that you just had to try, and then looked at your hair and wondered how you can achieve it? This is where hair styling tools come in, styling tools can help us get that perfect look by either taming, manipulating, or trimming our hair. Hair tools are designed to alter or enhance the appearance of our natural hair to help us achieve a different look. There are many different styling tools such as flat irons, curling irons, blow dryers, and hair brushes. So let's dive in and discuss the different types of hair tools.
Types of Hair Tools
For the purpose of this article, we will categorize hair tools based on the function they serve. The categories we will use are heated styling tools, hair brushes, and combs.
Heated Styling Tools
Are hair tools that utilize heat to alter and manipulate your hair to style it. Some are designed to straighten your hair like flat irons, thermal brushes, and blow dryers. Others are meant to curl your hair such as curling irons or heated curlers. Heated styling tools should be used on dry hair NOT wet hair to avoid damage. One important pointer when using heating tools is to always use a good quality thermal protection spray or cream to prevent damage to your hair.