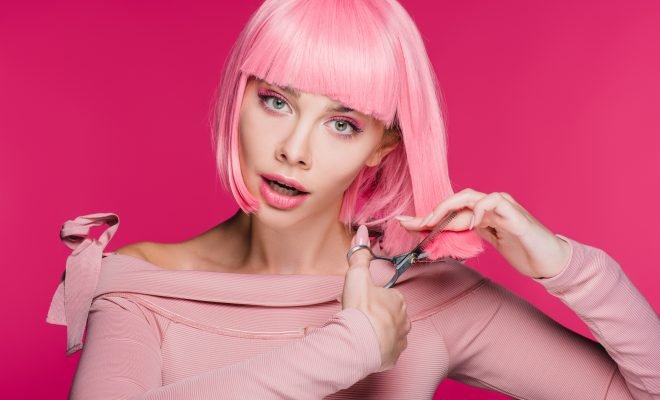 Haircuts
Cutting to The Chase With Haircut Essentials
By |
When I was young I got a bob haircut and, I loved it but, I ended up causing a lot of damage to my beautiful 3b curls. In the end, I had to nurse my hair back to health and go with a longer cut that allowed me to embrace my curls. If you do decide to pick a cut that requires frequent use of styling tools, always use a heat protecting spray. Also, limit the amount of manipulation to prevent heat damage.
Hair Length
Another consideration when deciding on the right cut is the current length of your hair and the length you want it to be. We touched on this before, if you want a drastic change than choose a shorter cut. If you want to keep most or all of your hair length try a trim or a long cut. Be prepared for an adjustment period, if you do decide to go with a bigger chop, . If your feeling apprehensive about a big chop, try purchasing a cheap wig that resembles the cut you are considering. This will allow you to test drive the look without taking the plunge. If you don't have the money to do that then, try using bobby pins to pin your hair underneath and fake the look.
Pick a Cut That Complements Your Best Features
When picking a cut think about your best features. Perhaps you want to showcase your shoulders more or your high cheekbones. Some haircuts can help you emphasize the features you want to draw attention to. A short cut, for example, can help you show off high cheekbones, shoulders or your dazzling eyes. At the same time, there are hair cuts that can help draw attention away from features we wish to hide or reduce the appearance of. If your self conscious about the size of your forehead or the width of your face try a cut with bangs or long hair that frames your face. Whatever you're trying to achieve, do your research to find the ideal cut for your needs.