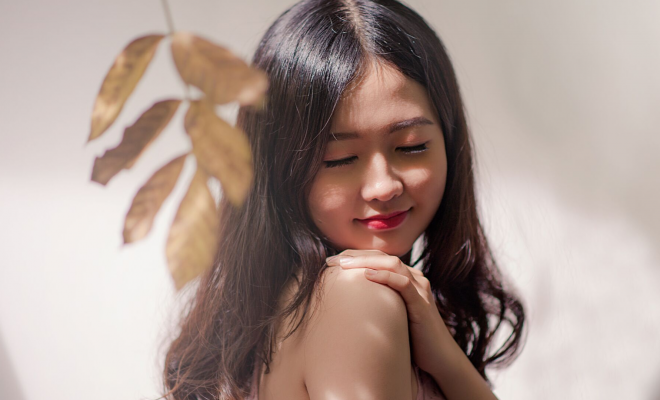 Latest News
Butter LONDON Expands Color Collection to Include Complexion, Unveiling LumiMatte
By |
When developing the LumiMatte collection, the team at butter LONDON looked closely at the statistics coming from the beauty industry and surveyed their loyal fans. While in years past the general consumer desired heavy coverage foundation, a shift has occurred and according to recent reports, about 50 percent of consumers desire light coverage and a no-makeup look. In a 2019 report from market research company Mintel, they state that 60 percent of consumers shun traditional foundation as it's perceived as "bad for the skin".
"We believe butter LONDON delivers the best of all worlds to our fans," continues Julie. We have a gorgeous array of color makeup items including our iconic nail colors that deliver the perfect pop of color for any look. When paired with the LumiMatte barely-there complexion system, the finished look is fresh, modern and chic.
A Peek into The System
LumiMatte Blurring Skin Tint ($28): A hydrating, light-to-medium coverage skin tint with a luminous matte finish. Infused with a blend of skin-loving ingredients, the lightweight, whipped formula effortlessly erases the look of imperfections and helps brighten the skin's appearance.
LumiMatte Blurring Finishing and Setting Powder ($28): Finishes and sets makeup with a luminous yet mattifying finish for the appearance of an instantly illuminated and smoothed complexion. This weightless, translucent multi-tasking powder blurs the look of imperfections, glides over fine lines and wrinkles, moisturizes and brightens the appearance for a flawless-looking finish.
LumiMatte Finishing & Setting Powder Brush ($24): This fluffy, cruelty-free brush pairs perfectly with the unique design of our LumiMatte Blurring Finishing and Setting Powder's inner cap (sold separately) for a brush-powder duo that does the work for you. One swirl of the brush in the cap evenly disperses powder onto the brush hairs and removes excess powder for an even, mess-free application, every time. You'll love the soft, textured edges that deliver luxurious feather-light pressure while buffing and blending to set makeup and blur imperfections to achieve a flawless-looking complexion.
The LumiMatte Collection ranges from $24-$28 and is and is available now on butterlondon.com. It will be available on Ulta.com on September 16th and in Kohls stores nationwide and Kohls.com October 7th.
*Results based on a clinical study and evaluation.
About butter LONDON™
Founded in 2005 by a British entrepreneur and London's premier fashion manicurist, butter LONDON™ catapulted into the runway world bringing a refreshingly hip and haute fashion sense to nails. This trailblazing luxury approach—fueled with a better-for-you ingredient philosophy—quickly made butter LONDON the first world-renowned, high-fashion 3-Free nail lacquer brand. Today, we create fun, imaginative, good-for-you products for eyes, lip, face, and nail using the same ingenious Crafted with Care™ approach to formulations. Our nail lacquers are now 8-Free and our clean makeup collection is always free of parabens, mineral oil, petrolatum, sodium lauryl sulfate, phthalates, BHA and triclosan. We believe makeup and nail polish should be easy, leave you feeling happy and looking polished…for Feel Good Beauty® you can trust. For more information on butter LONDON, visit http://www.butterlondon.com.
Source: PRWeb Press Release
Recent News Events: