Wellness
Beginner's Guide to Meditation
By |
7 Types of Meditation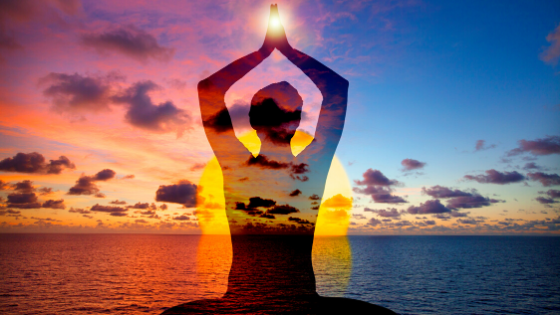 There are 7 types of meditation. Who knew, right! They all focus on the centric goal of becoming more in tune with yourself, but they take different approaches. 
Mindfulness Meditation

: focuses on being fully present in the moment and not being overly reactive.

Transcendental Meditation:

focuses on repeating a keyword, phrase, or mantra over and over, twice a day, to center yourself and achieve inner peace.

Guided Meditation:

is a visualization process in which you form mental images that you find relaxing and peaceful to put yourself in the ultimate space of calmness.

Vipassana Meditation: focuses on the deep connection between the mind and the body. This type of meditation involves self-transformation through self-observation. It is usually practiced for a set period of time or in phases.
Metta Meditation:

also referred to as the loving-kindness meditation, involves reciting a few loving and kind sentences to yourself for the duration of the meditation. After a period of time, you can direct the phrases to others you care about. 

Chakra Meditation:

focuses on relaxing techniques to bring relaxation to the 7 areas or "chakras" of the body. Some people add lights, crystals, or incense while doing this technique. The chakras include: crown, third eye, throat, heart, solar plexus, sacral, and root. Each chakra is associated with a different region of the body.

Yoga Meditation:

involves techniques through different poses and breathing exercises that are used to calm the body and mind. They also bring a deeper connection between body and mind.