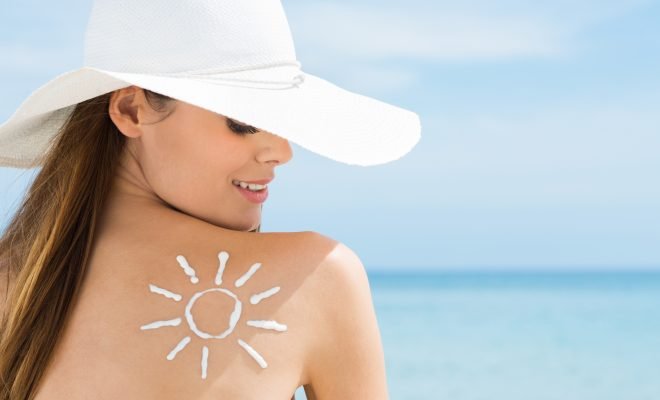 Body Care
5 Summer Skincare Must Haves
By |
Summer is here, and the sun is showing us no mercy. This shift in weather, means we need to alter our skincare routine to protect our skin from the damaging effects of the sun. Not only can the sun put us at risk for melanoma, but it can also dry out and age our skin faster. That is why it is important to invest in good quality, skincare products. So here are five must-have skincare products for this summer. 
---
1) Coppertone – Glow With Shimmer Sunscreen Lotion SPF 50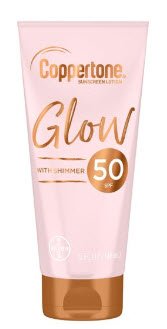 The number one product that should be in everyone's summer skincare regime is a good quality sunscreen. The higher the SPF, the better, you can never have too much protection. Coppertone's glow sunscreen provides 50 SPF broad-spectrum protection again the suns harmful rays. It contains illuminating minerals that give you a light shimmer as an added bonus for that perfect summer glow. It is also water-resistant for up to 40 minutes so you can swim without worries. It doesn't contain any parabens, PABA, or phthalates. This sunscreen allows you to protect your skin and achieve the appearance of sun-kissed skin without that damage, its the best of both worlds.
---
2) Algenist – Sublime Defense Ultra Lightweight UV Defense Fluid SPF 50

A summer skincare routine is incomplete without a good quality sunscreen. Wearing sunscreen is not only a must for our bodies, but also for our face. The skin on our face is the most sensitive and delicate, so we have to take extra special care of it. This lightweight SPF infused daily moisturizer by Algenist defends your skin against the harmful UVA and UVB rays from the sun. It also has alguronic acid and antioxidants that delay the signs of aging. So, this means you can have fresh, healthy, and younger-looking skin this summer, which is a win-win situation. 
---
3) Sol de Janeiro – Brazilian Bum Bum Cream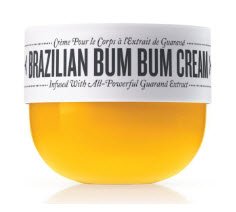 This award-winning, luxury body cream by Sol De Janeiro is definitely a must-have in your skincare bag this summer. The Guaraná, Brazil nut, and Guayusa extracts along with Cupuaçu butter, Acai oil, and Coconut oil deeply nourish your skin and tightens it for a younger and healthier appearance. The beautiful scent of this cream is to die for and a definite plus point that will guarantee you enjoy your summer body in all its glory. Sol de Janeiro's bum bum cream also has subtle shimmer to give your skin a beautiful summer glow, perfect for any occasion.
---
3) SHISEIDO – UV Lip Color Splash Broad Spectrum SPF30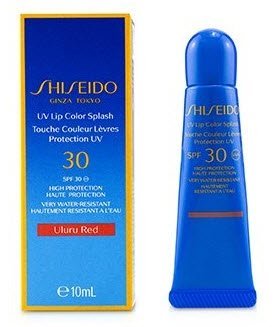 While most of us remember to protect our face and body from the sun, we often forget to protect our lips from sun exposure. It's always a worthwhile investment to buy a lip balm that has SPF in it. Shiseido's UV lip color splash is a great option, it provides broad-spectrum 30 SPF protection to keep your lips looking youthful for as long as possible. It goes on like a light lip gloss with a slight tint, with no strong scent or taste. This lightweight gloss will prevent dry or chapped lips, and it's formulated with Clear Defense Technology to prevent your lips from turning white due to the high SPF level. It's available in four shades, so no worries if you're not feeling a pink vibe this summer.
---
4) Urban Decay – Chill Cooling and Hydrating Setting Spray

The hot sunny days ask for a little more hydration than usual. This hydrating setting spray by Urban Decay is all you need to have with you on the go to set your makeup and hydrate your skin for a fresher look instantly. Enriched with summer essentials, it refreshes and cools down the skin without disturbing your makeup or any skincare product on your face. Whether you are a man or a woman, this hydrating mist will refresh your face in an instant throughout the summer days.
---
5) Soap & Glory – Sugar Crush Body Scrub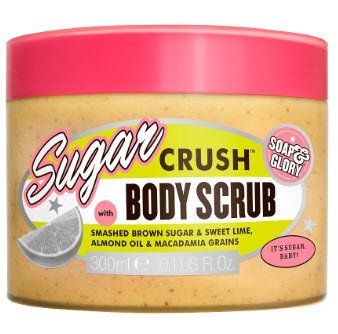 A key part of keeping your skin smooth and supple, in the summer is exfoliating. Exfoliating helps remove any dry skin and impurities on the surface of our skin to reveal the healthy skin underneath. Your skincare routine should include a body scrub, like Soap and Glory's Sugar Crush body scrub. Infused with lemon, sweet lime, vanilla musk, almond oil and macadamia, this scrub smells exactly like key lime pie. It contains sea salt, smashed brown sugar and glycerin to gently scrub away dry skin while leaving your skin smooth, hydrated and smelling like a dessert. 
So, what are you waiting for? Hurry up and grab these summer skincare must-haves to flaunt your beautiful summer skin without any worries. 
Having a wedding this summer? Check out our article on Wedding Day Essentials Every Bride Should Have