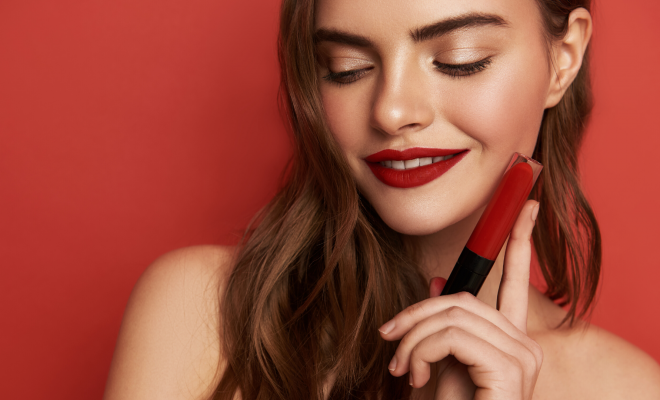 Lips
15 Best Matte Liquid Lipsticks of 2020
By |
---
11. 
Nars Powermatte Lip Pigments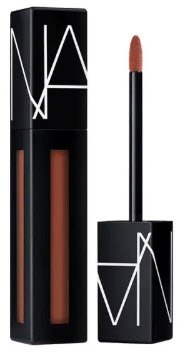 Nars released it's most powerful matte lip pigment to date. This formula applies as a liquid and dries as a smudge-resistant, ultra light-weight, long-wear matte. It offers a zero-gravity feel for ultimate weightlessness. A doe-foot applicator gives easy precision in one swipe. The 17 shades go on as a saturated opaque pigment. The price point for this Nars Lipstick is around $26 US – $34 CAD.
---
12. Kylie Cosmetics Matte Liquid Lipsticks

Kylie Cosmetics Matte Liquid Lipsticks come in 32 shades. This lipstick goes on velvety smooth. It includes intense pigments that make it last all-day. It goes on liquid and creamy but does not dry down. Vitamin E helps to keep the lips soft and hydrated all day. Kylie's liquid lipstick is priced at an affordable $17 US.
---
13. Giorgio Armani Beauty Lip Maestro Lip Stains

Armani Beauty's Lip Maestro Lip Stain comes in over 28 colors. The colors are all matte colors but hydrated lip all-day. It applies with a velvety and creamy consistency, but non-sticky texture. This specialized formula keeps lips hydrated and color-rich for the entire wear. This high-end liquid lip stain costs around $38 US – $ 49 CAD.
---
14. Chanel Rouge Allure Liquid Powder Lipsticks

Another high-end yet affordable Liquid Lipstick is Chanel's Rouge Allure Liquid Powder. There are over 10 colors to choose from. This is a matte liquid lipstick that applies and then dries as a creamy powder. It will stay on all day and must be removed with makeup remover. Since the formula is lightweight and powdery, it creates seamless matte coverage. This beauty is priced at $30 US.
---
15.
Fenty Stunna Lip Paints

Rihanna stuns with her Lip Paint line. This liquid lipstick is applied as a liquid and finishes as a soft matte finish. All of the colors are bold and specifically picked by Rihanna. All 6 colors are low maintenance and provide all-day wear for all skin tones. Before applying, it is recommended to shake before use to activate the ingredients. You can get this lipstick for $25 US – $33 CAD.
We hope our list has helped you narrow down which lipstick to splurge on. If the lipsticks on this list are a little out of your price range, check out our list of the 10 best drugstore liquid lipsticks to try!