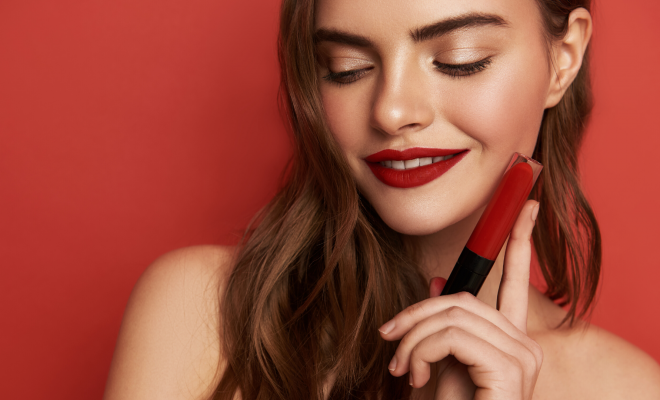 Lips
15 Best Matte Liquid Lipsticks of 2020
By |
---
6. Kat Von D Everlasting Liquid Lipsticks
Kat Von D's Liquid Lipstick is said to have started the revolution of glossy lipsticks that dry matte for all-day wear. Her formulas have natural moisturizers like Vitamin E and sunflower seed wax. She offers 33 high pigment matte colors in standard and mini size. You can expect this to apply glossy and dry as a nonstick long-wear matte. It's also lightweight. Standard sizes price around $21 US – $28 CAD while the minis sell at $11 US – $15 CAD.
---
7. Smashbox Always On Liquid Lipsticks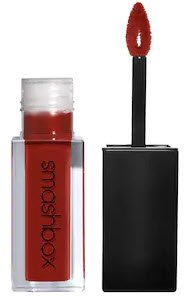 Smashbox Always On Liquid Lipsticks stands out for its primer oil complex. This complex consists of a blend of jojoba oil, apricot and sunflower oils. This makes the lipstick feel super comfortable, non-drying, and weightless. It is also water-resistant. You can count on this color to last up to 8 hours. Since it is non-drying, it won't feather or cake. There are 36 bold matte shades and 12 metallic shades that deliver a velvety matte finish. They retail for $24 US – $32 CAD.
---
8. Anastasia Beverly Hills Liquid Lipsticks
Anastasia Beverly Hills Liquid Lipstick is unique in that it dries to a weightless powder matte formula. These are ultra-pigmented matte colors. The 32 colors are easily customizable when mixed together. The lipstick applies as a liquid and dries to a lightweight powder. Pricing for this lip color falls around $20 US – $26.50 CAD.
---
9. Lime Crime Velvetine Liquid Matte Lipsticks
Lime Crime Velvetine liquid matte lipstick is inspired by the red rose. There are around 30 colors to choose from. The formula goes on as a liquid and dries as a light-weight velvety matte finish. This lipstick is sure to stay on all day, it needs to be removed at the end of the day with makeup remover or oil. Its price point is $20 US – $28 CAD.
---
10. Dose of Colors Liquid Matte Lipsticks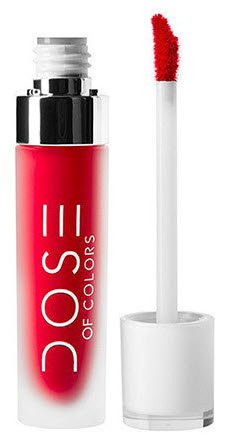 Dose of Colors Liquid Matte Lipstick is a long-wearing lip color. It is advised to exfoliate lips before wear and not to eat any oily/greasy foods. The lipstick goes on as a cream liquid and dries after a few minutes to a matte finish. All of the 35+ colors are highly pigmented. Dose of Colors prides itself on the lightweight and soft formula. It is reasonably priced at $18 US.