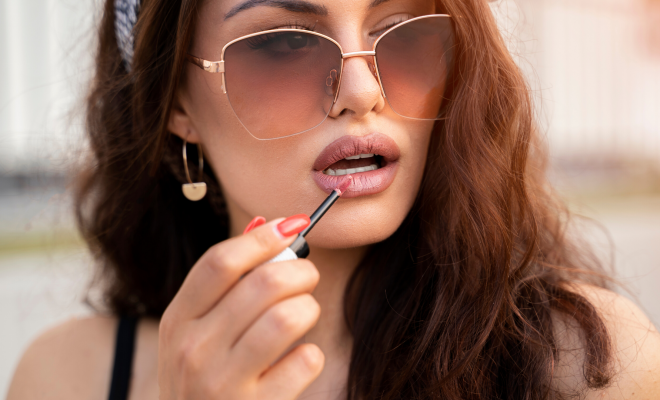 Lips
10 Best Drugstore Liquid Lipsticks
By |
---
5. Nyx Professional Makeup Liquid Suede Cream Lipstick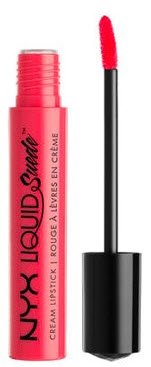 Nyx Professional Makeup Liquid Suede Cream Lipstick comes in 10 rich colors. The words "suede" in the title complements the lipstick's velvety texture when applied. It applies like a cream and dries to a matte finish. This one is even waterproof! It provides intense color that won't fade. NYX can be found at many different drugstores for a paycheck friendly price of $7 US – $10 CAD.
---
6. Revlon Ultra HD Matte Lipcolor
Revlon's Ultra HD Matte Lipcolor is a 100% wax-free gel formula. This makes for a comfortable, lightweight feel. Revlon even added mango and whipped vanilla fragrance to give the formula a sweet, candy-like scent. This lip color applies as a velvety cream but soon dries to a lightweight matte. There are 16 high definition colors to choose from. Not to be confused with the hyper matte formula, the ultra HD lipstick offers a more intense color payoff. There are many reviews saying you can expect up to 8 hours of wear. All of these attributes make the price point of $9.99 US – $12.99 CAD totally worth it.
---
7. Milani Amore Soft Matte Lip Crème

This lip creme formula includes beeswax, so it won't dry out your lips. The Milani Amore Soft Matte Lip Creme offers bold and rich colors that shine even after they dry down. Once dry, the lipstick is waterproof for all-day (or night) wear. There are 24 high impact colors, with seasonal metallic colors to spice things up for different holidays. Milani prices this lip creme at  $8.99 US – $12.99 CAD.
---
8. Wet n Wild Megalast Liquid Catsuit Matte Lipstick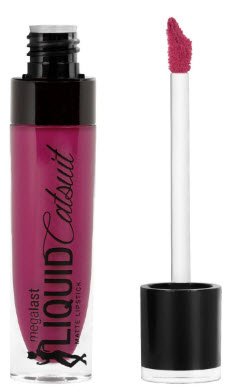 Wet n Wild's Catsuit Matte Lipstick went all out for this one. As stated in the title, this lipstick fits like a catsuit glove. It goes on like butter and dries down to a lightweight second skin that won't budge. The formula applies glossy and dries down to a high pigmented matte finish. The catsuit matte lipstick has a unique doe-foot applicator that hugs your lips perfectly and comes in 17 gorgeous shades. For the incredible weightlessness and staying power, this lipstick comes at a steal for $4.99 US – $7.29 CAD.
---
9. Rimmel London Stay Matte Liquid Lip

Rimmel London Stay Matte Liquid Lip comes in over 20 shades (yes, you read that right)! This lipstick offers high-intensity color. It applies as a velvety cream and dries to a matte finish. Rimmel says, one stroke gives you the intense color you are looking for. It is lightweight, kiss-proof, touch-proof, and water-proof. Its price point is super cheap at $3.99 US – $8.98 CAD.
---
10. Pixi MatteLast Liquid Lipstick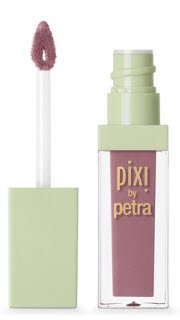 Pixi went all out for this MatteLast Liquid Lipstick. This lipstick lasts all day while still keeping your lips hydrated, so they don't flake. You can thank a formula that includes rosehip oil and vitamin E for that. The lipstick applies wet and smoothly and quickly sets to a dry matte. A thin layer is all it takes. Pixi does mention exfoliating your lips before application helps the staying power. You can get this extremely long-wearing liquid lipstick in 8 shades for $14 US – $20 CAD.  
Well, there you have it, folks – the 10 best drugstore liquid lipsticks. Drugstores offer, so many options so we hope our list has helped you narrow it down. If you are looking for more specialized or high-end brands, check out our list of the 15 Best Matte Liquid Lipsticks of 2020 to try!